FROGS - Friends of Grassmoor School
FROGS is Friends and relatives of Grassmoor primary school group and its main aim is to raise funds for the school.
FROGS organise fund-raising events such as the Sumer and Christmas fair. Frogs was set up in 2000 as a result of Grassmoor Primary School coming second in the Ronseal Playground Challenge, where the first prize was a £30000 playground makeover!
We are currently planning our Christmas Fayre which will be on Wednesday 12th December 2018.
We hold meeting monthly in the staff room were all are welcome to join we are always happy to see new faces and hear ideas for fundraising from other people perspectives.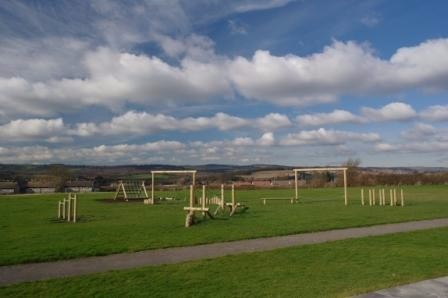 So far FROGS have raised over £7000 which has paid for an activity trail on our top field, and helped raised funds to improve the Early Years Spaces!
Frogs upcoming calendar
| | | |
| --- | --- | --- |
| Date | Event | Time |
| 28.02.2018 | Meeting | 9.00 |
| 06.03.2018 | Coffee morning /brave the shave | 2.30 |
| 30.06.18 | Summer Fair | 1.00 until 5.00 |
| | | |
| | | |
| | | |
| | | |
Michelle slack (CHAIR)
I am a Parent Governor and serve on the Finance Committee. All three of my children have been through Grassmoor Primary. I work one to one with children to help them improve their Maths and English, and often help in class with crafts. I have been the chair of the FROGS committee since 2016.
Lesley Pearce- (PARENT VOLUNTEER)
I am a mum of four children all of which have gone or are going through Grassmoor Primary, I have volunteered within school with readers and gardening, I'm currently a relief dinner supervisor at school and have been a parent volunteer on the FROGS committee since 2016
Lucy Slack (MARKETING AND SOCIAL MEDIA)
I am volunteer at Grassmoor primary I have been volunteering here since 2010 helping in classes. going on trips with the children and presenting hands on presentation during certain class projects. I regularly photograph the OSCARS for the school and I have been on the FROGS committee since 2016 managing the organisation of fairs/fryers since then.
Dawn Goodwin (Parent volunteer)
Parent volunteer since 2016
Miss S. Etheridge (Parent volunteer)
I have been a Governor since September 2012. I have helped raise money for the School's Adventure Playground with the FROGS.