New Mobile App launched.
New Mobile App launched.
20 January 2019 (by Webanywhere User (admin))
News about our App.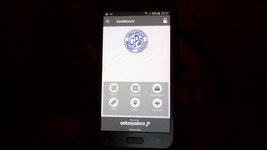 This App has all you need about school at your fingertips. You will receive Newsletters as notifications as well as News items. You can access the website via the Links section and on the App dashboard you can access Galleries , calendars etc using the menu on the top left of the screen. Download from the App store on your phone; the App is called School Jotter.